Let's start the conversation about your landscape project.
Hardscape Landscaping in Hamilton, Ontario
Hardscape Design and Construction Services
Danasy Landscaping and Maintenance has years of experience working on custom hardscaping projects for homeowners throughout Hamilton, Ontario. Whether you are looking to build a custom fence, deck, patio, or fire feature, there is no job that our team cannot tackle.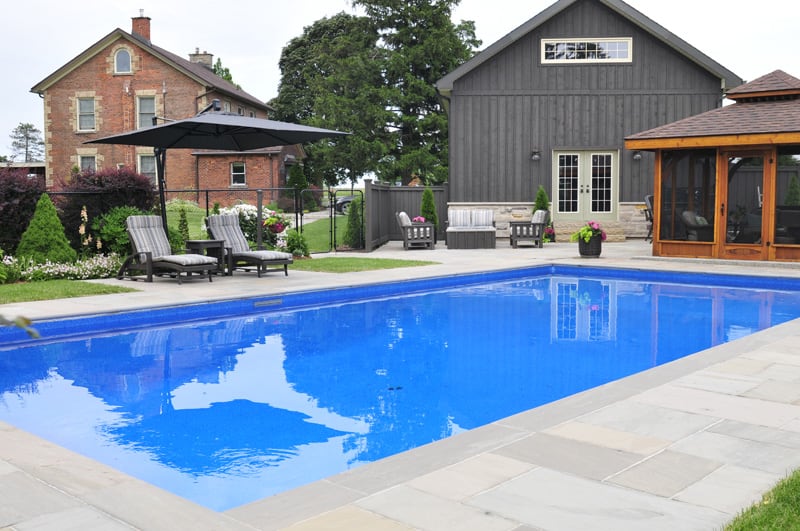 Custom designed and constructed hardscapes
Hardscape Services
Natural stone and flagstone hardscapes
The professional landscapers from Danasy offer a range of hardscape services using natural stone or flagstone, including patios, walkways, and driveways. All of our natural stone hardscapes are built using high-quality materials and are designed to help enhance the beauty of your home.
Custom structure design and construction
Having a custom structure, such as a custom fence, deck, or shed, built for your backyard will not only create a higher level of privacy and security for your space but also help create an environment where friends and family can relax. No matter how big or how small your backyard is, we can help you design and construct a custom structure that is perfectly suited for your unique space.
Luxury hardscape features
If you are looking to improve the comfort and privacy of your back deck or patio space, the team from Danasy Landscaping and Maintenance can help you install common hardscape features like privacy screens or a fire pit. Our team will even take the time to understand your wants and needs before helping you select the right features to add into your backyard space.
Landscape and retaining walls
Whether you are looking to improve the stability of your garden space or are looking to add a natural stone element to your backyard, adding a stone wall might be the perfect solution for you. At Danasy, we have years of experience building custom landscape and retaining walls for all kinds of backyard spaces.